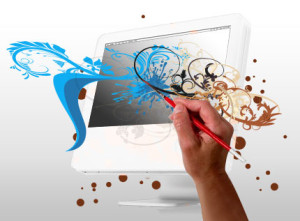 1 – Custom Website Design 2 – Website Design & Build with Hosting 3 – Small Business 'DesignBuildSEO' Custom Designed Website Package 4 – Mobile Friendly Website Add-on Design and Construction 5 – Custom Designed E-Commerce Website 6 – Custom Designed Email 7 – Internet Ad Designs – small/medium 8 – Internet Ad Designs – med/lg 9 – Logo Design
Please contact us to quote YOUR project!

Our designers will create a unique custom website design made to your concept. We will work closely with you to design your new website. We'll provide it on the internet and it will have the general appearance of all the pages of your site. But, it won't have all the content or full functionality. Should you wish to have the design built, we can do that for you or simply provide the design files to you when completed if you prefer.
You'll be able to get a good idea how your site will look once we are done. Our designers will work closely with you from pre-concept conversation to concept drawing completion.
The original design can be revised somewhat and a second design can be purchased for half price if we've not built the web draft yet!
Once you approve the concept design, we will provide a front page draft you can review on your web browser as well as the design as a PDF and/or similar files.
A web draft provides approximate appearance results using the original design art but without creating each element needed for a functional website.
All designs include stock art from our inventory of photos. Non-inventory photos to be quoted as needed or provided by the customer. Customer to provide all photo and copy content. Responsibility for accuracy of content remain the customer's.
Sale
Updating…