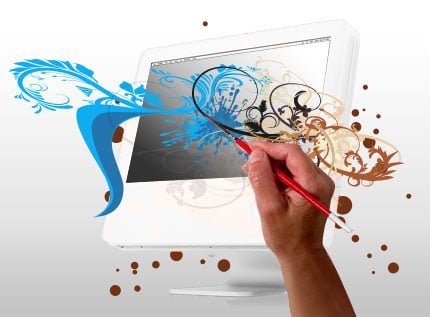 Service Price
$750.00

Service Price
Service Description
Our designers will create a unique custom website design made to your concept. We will work closely with you to design your new website. We'll provide it on the internet and it will have the general appearance of all the pages of your site. A design alone won't have all the content or full functionality of a live site. The number of pages is limited and should you wish to have the design built, we can do that for you too a la carte or as one of our packages that include it. Otherwise, we will be happy to simply provide the design files in their native format to you when the design is completed if you prefer.
Our designers will work closely with you from pre-concept conversation to concept model completion. Once you complete our 'Web Designer's Client Questionnaire' a designer will discuss at greater length what your design ideas, expectations and goals for the final designed website are. They will also begin collecting your copy and content to be used. Once your new design is completed, you'll be able to get a good idea of what your site will look like.
A web design provides an approximate appearance but without creating each element needed for a functional website. We use Adobe Products for most design functions and use Adobe XD for the creation of website designs. Your design can be viewed in a web browser on a computer or any smartphone, pad or similar devices until the project is completed or a reasonable time after if you do not decide to build the site from the design.
All designs include stock art from our inventory of photos. Non-inventory photos to be quoted as needed or provided by the customer. Customer to provide all media, video, photo, and copy content. We are happy to quote the creation of dynamic elements like motion graphics and the other content in your stead. Responsibility for accuracy of content remain the customer's.
Please follow and like us: