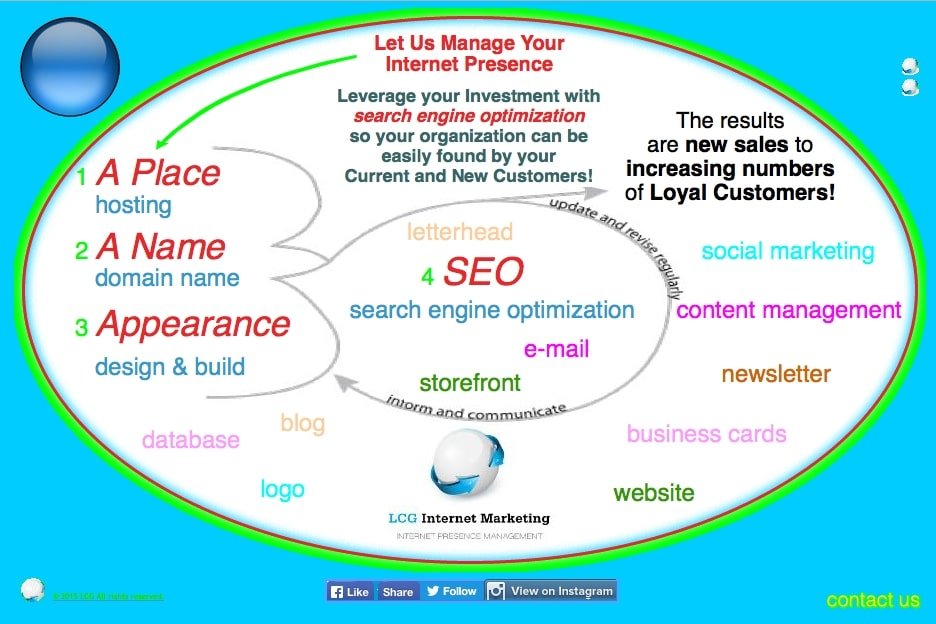 Service Price
$3,450.00

Service Price
Service Description
NOW INCLUDES MOBILE-FRIENDLY WEBSITE & 90 DAYS OF SEARCH ENGINE SUBMISSIONS TOO!
Our "Small Business 'DesignBuildSEO' Custom Designed Website Package" is the perfect website starter solution for those serious about their website looking professional and getting found!
Get everything you need to get your website up and running and save $ as compared to "ala carte" pricing. This starter package for business includes up to 8 pages. You will work with us in a collaborative effort and the site is done only when you give final approval.
Custom Website Design
Mobile-Friendly Website Construction with:

Email submission form with "captcha"
hosted database
Privacy & Terms of service pages included

1 Year of Website Hosting with:

Unlimited Bandwidth
Unlimited Website Storage
Domain Name
Daily Backups of site and database
Uptime Monitoring Notifies Us & We Resolve The Problem
Regular Updates of Site Components*

3 Email Addresses
SEO Setup
90 days of Search Engine Submissions!
free minor revisions
We'll start by having the designer and builder of your new website discuss your goals and desires for your website. We'll review your goals for your organization, products, and/or services. We'll discuss and consider design, content, and optimization requirements to achieve them and begin gathering your copy and content materials.
Next, we'll begin the design and submit it for your approval while SEO keywords and related information are researched and established. Once you approve the design, we will begin the construction of your website.
You'll be able to see your website as it is built with your ongoing input and feedback. The site SEO setup will be integrated with the construction and continue after your site is complete.
Your included 90 days of regular automated and manual site and site map submissions (made daily, monthly, annually, as each requires and as changes are made) begin after you approve completion of the initial website build and setup is complete.
Minor revisions are included to facilitate ongoing SEO efforts as your improved ranking and marketing focus requires. The result will be a professional internet presence which is easily found by those looking for your products and services on the internet.
Your website will become the hub for your internet presence as your business grows and you may want to add a blog. Or, set up an internet storefront. Build your sales, customer base, and brand recognition by establishing a quality internet presence right away! see below notes and CALL NOW!
notes:
An ongoing effort to market your website with regular changes, SEO (Search Engine Optimization), and an ongoing SEM (Search Engine Marketing) plan is suggested but not required. See our SEO & SEM services for additional information.
We only work with employees, vendors, and customers who seek the win/win scenario. Call us now, tell us you employ the same philosophy, and earn a 5% discount on your first purchase!

All designs include stock art from our inventory of photos. Non-inventory photos to be quoted as requested or provided by the customer. Customer to provide all photo and copy content. Responsibility for the accuracy of content remains the customer's.
* As technology changes software and hardware updates and upgrades will be required. Current hosting gets regular updates to the primary components. However, when there is a large shift in technology requiring more significant changes, we work with our clients to find the most cost-effective solution to keep their websites working at peak efficiency and with a maximum positive impact on their businesses.
Please follow and like us: