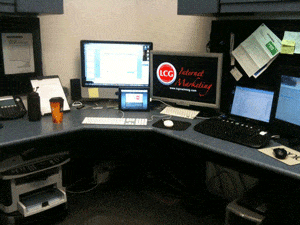 Service Price
$675.00

Service Price
Service Description
We manage your website at your direction so you can keep your focus on your core business activities and your customers. This small business package is perfect for most small businesses and is not intended for storefronts or larger websites (based on content & traffic).
Some minor revisions are free but please contact us for content revision quotes as needed. This managed hosting package includes 1 year of:
Website Hosting
Database hosting for one form
Unlimited Bandwidth and Storage
Regular Backups of Website & Form Databases
Minor content revisions (up to 4 hours of included revision time)
Our Handling of rare hardware issues with the host*
Moving to us is painless!
For new customers, we include the initial transfer of an existing site to our hosting servers after inspecting them for any content hosting concerns.
We'll handle the entire transfer process from your existing host to us. Normally, without your site ever shutting down.
If you are not sure your site will not qualify for this package, please give us a call and let's discuss your needs. Then, we'll be happy to provide a quote for your site hosting if it does not.
Notes:

Ask about SEO services to get your website found by your current and new customers!

Site servers are hosted by GoDaddy® on LCG Internet Marketing.
'Minor revisions' are equal to about 4 hours of work per year. Consider an SEO service to update your website on a regular ongoing basis. We're happy to quote one time revisions too!
Linked websites (sub-domain, etc) which may appear as part of the website being managed are not included.
*Hardware problem resolution includes virtual environments problem solutions but does not include the cost of upgrades. As your website ages so does the hardware and software that make it work. When you decide to upgrade, or are required to do so by obsolescence, demand in excess of what this small business server can provide, or other changes required by factors beyond our control (damage from malware, repairing problems with blogs and other client controlled systems, etc) the cost of those upgrades and repairs is billable. If your website demand exceeds the basic business hosting capacity, we will be happy to quote as needed or requested to upgrade to storefront hosting, cloud storage, elastic servers, etc.
Please follow and like us: